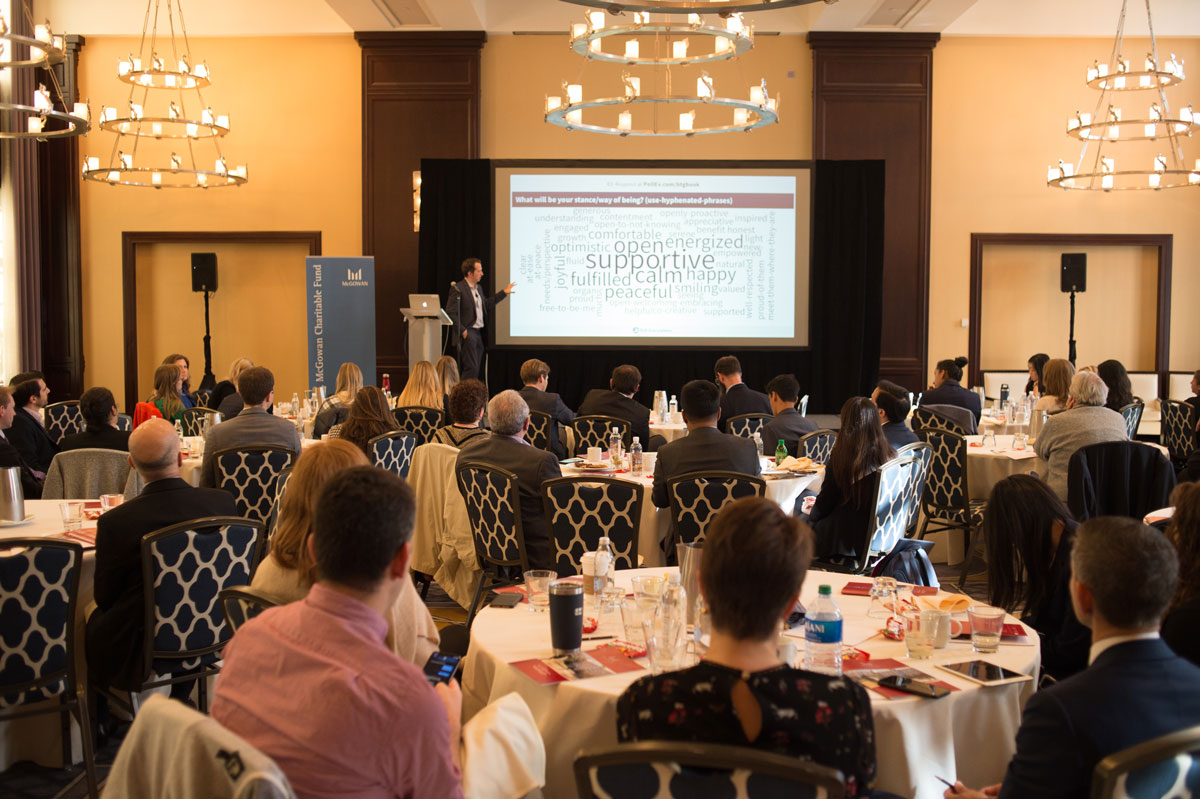 In launching the McGowan Fellows Program, the McGowan Fund board of directors recognized that the program must be more than simply a scholarship initiative. If they had hoped to achieve their goal of advancing principled leadership, the fellowship must incorporate an opportunity for discourse and a way to foster a community that reinforces the McGowan ethos. As the living component of the Fellows program, the annual McGowan Symposium on Business Leadership & Ethics welcomes new Fellows into the McGowan community and provides the opportunity to engage in meaningful, sometimes challenging conversations with peers; alumni; recognized leaders in business, government, and academia; and thought leaders from outside their own MBA programs.
To explore the ethical issues we're thinking about, view our quick, compelling videos:
Can artificial intelligence be moral?
What are the ethical implications of recent changes in education?
Can business address human trafficking and other social issues?
How can philanthropy and government best work together?
The Symposium weekend is annually organized in collaboration with and cohosted by one of the 10 McGowan Fellows Program partner schools and presents such topics as global inequality and socially responsible innovation. The 2019 event, focusing on leadership in a VUCA world, took place October 31–November 3, cohosted by MIT Sloan School of Management.
Featured speakers included Jason Jay of MIT Sloan School of Management; David K. Vawdrey, PhD, of the Steele Institute for Health Innovation, Geisinger; Col. Charles D. Allen (retired) of the U.S. Army War College; and Col. Joseph LeBoeuf, PhD, (retired) from the William G. McGowan Charitable Fund.
Past symposia have taken place at Georgetown University (2011), Northwestern University (2012), Dartmouth College (2013), University of Chicago (2014), Columbia University (2015), University of Pennsylvania (2016), University of Michigan (2017), and Duke University (2018).